Sedation Dentist – Eugene, OR
Have a Comfortable, Anxiety-Free Dental Experience
If you become afraid or anxious when visiting the dentist, you are not alone. Millions of Americans have dental-related phobias. Some people even allow these phobias to prevent them from receiving the dental care they need to maintain a healthy and beautiful smile. At College Hill Dental, we want our patients to have a comfortable and enjoyable experience. For patients who suffer from moderate to extreme anxiety, this may include sedation dentistry. Sedation dentistry in Eugene, OR, ranging from nitrous oxide to general anesthesia, is designed to relax a patient during otherwise uncomfortable appointments.
Why Choose College Hill Dental for Sedation Dentistry?
Pillows, Blankets, Noise-Cancelling Headphones, & Other Amenities Offered
Dentist with Over Two Decades of Experience
We Welcome Patients of All Ages
Oral Conscious Dental Sedation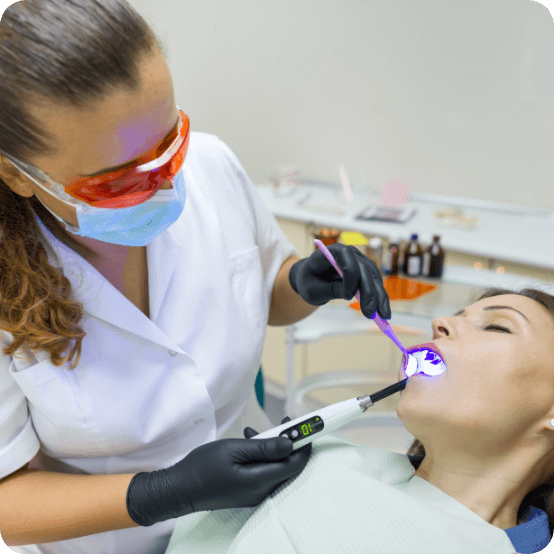 Oral conscious dental sedation comes in the form of a pill or liquid that is taken orally. In some cases, enteral sedation is also used in combination with nitrous oxide. This type of sedation is also very safe and eliminates anxiety using common medications, such as Valium.