Emergency Dentist – Eugene, OR
Fast, Expert Dental Care Right When You Need It
It is essential to understand what sorts of injuries make emergency dental care necessary, so you can ensure that your family's teeth are cared for and know when it's unnecessary to run to the emergency room. An accident can occur any time anywhere, day or night. Some oral wounds may require quick treatment, while others can safely hold up until you can visit our team during regular business hours. We here at College Hill Dental will educate you on what qualifies as an injury needing immediate dental care and are happy to provide emergency dentistry in Eugene, OR.
Why Choose College Hill Dental for Emergency Dentistry?
Same-Day Emergency Dental Appointments
Multiple Sedation Dentistry Options Available
In-Network with Many Leading Dental Insurance Providers
How We Treat Dental Emergencies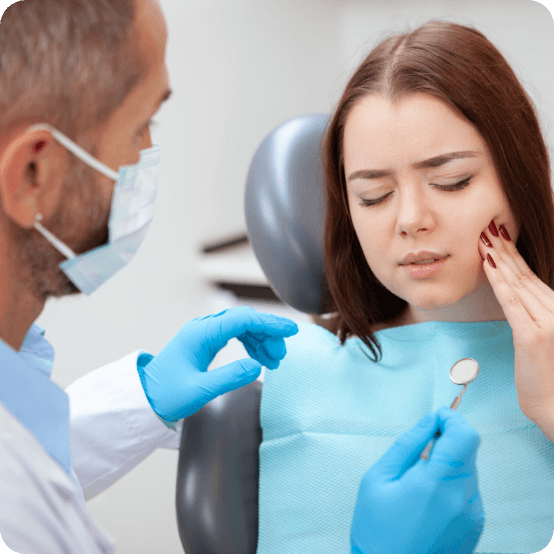 If you or a loved one is dealing with any kind of dental situation that requires urgent care, please call us right away. From there, we'll handle your dental emergency by:
Scheduling your same-day visit – We'll do our utmost to get you seen as soon as possible, ideally later that very day. We can also provide you with tips for managing your symptoms in the meantime.
Conducting an emergency exam – When you arrive, we'll quickly get you checked in and seen by Dr. Paskalev. He'll closely look at your mouth and take X-rays if need be to determine the reason behind your emergency.
Recommending treatment – After relieving your immediate pain, we'll suggest the treatments that could best alleviate your emergency and prevent the issue from returning in the future.
Addressing the problem – Once we've agreed on a plan of action, we can begin repairing your smile.
The Most Common Dental Emergencies
Even if your symptoms are "mild," or you're not sure whether you need urgent treatment, we ask that you call us any time you're experiencing abnormal oral discomfort. We'll book an appointment for you and give more specific advice from there. Below are some examples of the most common dental emergencies we see, all of which require prompt treatment.
Understanding the Cost of Dental Emergencies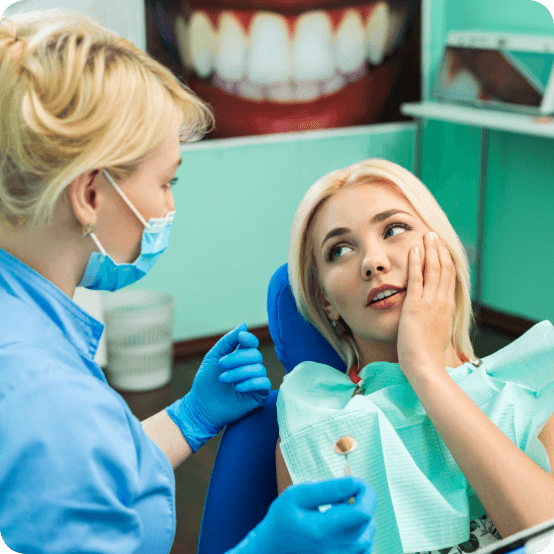 Emergency dental care doesn't come at a fixed price. Rather, it varies based on the complexity of the treatments required. For instance, a toothache caused by a small cavity might be remedied by a relatively inexpensive fillings, whereas a more severe tooth infection might need a root canal or extraction. Our dental office is in-network with most major dental insurance plans, and we're happy to help you maximize your benefits and make your emergency dental care affordable.
Keys to Preventing Dental Emergencies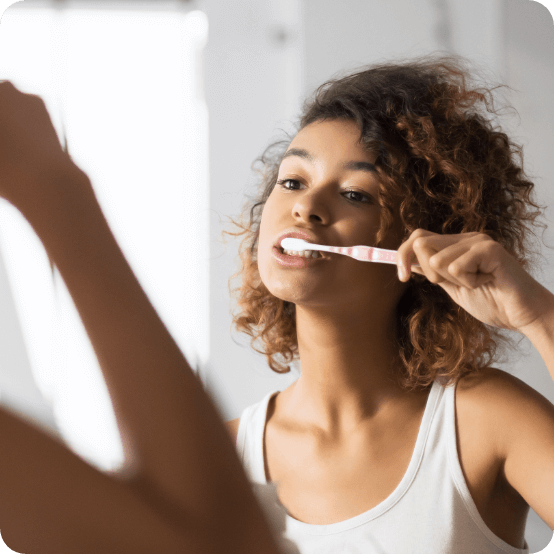 Reducing your risk of future dental emergencies is easy if you follow these basic steps:
Always wear a protective mouthguard when you play sports.
Brush and floss daily to prevent plaque buildup that leads to painful cavities and infections.
Avoid bad oral habits like smoking, eating ice, and chewing on pen tips.
Keep up with your routine dental checkups; Dr. Paskalev can often spot a potential dental emergency and stop it before it has the chance to throw a wrench in your plans.