Teeth Whitening – Eugene, OR
Remove Pigmented Dental Stains, Preserve Your Healthy Smile
If you've recently looked at your smile and noticed that your teeth are more yellow than white, then it's time to talk to our team at College Hill Dental about professional teeth whitening! With our in-office treatments and at-home kits, we can safely remove pigmented stains while preserving the health of your teeth and gums, leaving you with a smile that's as beautiful as it is healthy. If you are interested in learning more about this popular cosmetic dental treatment, schedule a consultation with us or read on.
Why Choose College Hill Dental for Teeth Whitening?
Caring Dentist with 20+ Years of Experience
Top-Rated Dental Team
Flexible Financing Available with CareCredit
Who Is a Good Candidate for Teeth Whitening?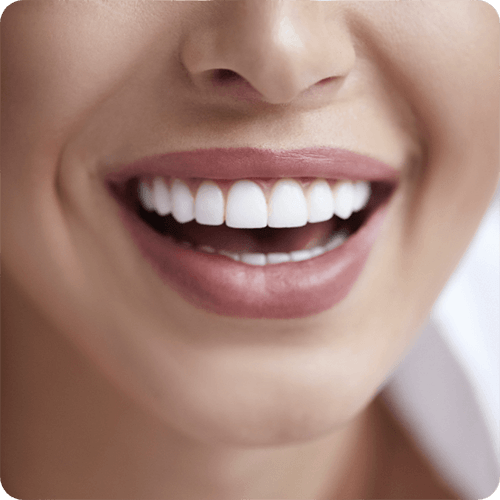 Teeth whitening can remove years of staining and the appearance of wear from your teeth. So, if your teeth have discolored due to exposure to stain-causing foods and drinks, such as coffee, tea, wine, soda, soy sauces, tomato sauces, and berries, you may be a candidate for teeth whitening! After all, our in-office and take-home treatments are designed to remove surface stains, restoring the look of your smile and your confidence in the process.
How Does Teeth Whitening Work?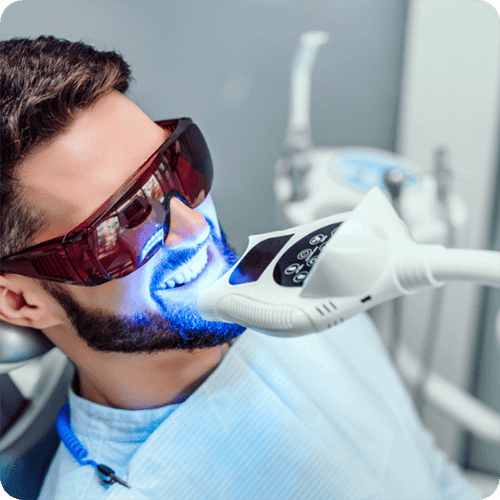 Dr. Ivan Paskalev and our team at College Hill Dental offer two different professional teeth whitening options: in-practice and take-home. To learn about the details of each, give our team a call or read on!
Take-Home Teeth Whitening
If you opt for the at-home professional whitening solution, we will craft some custom trays for you to take with you and give you some whitening solutions that you will wear for a designated amount of time every day. This way, you get to determine how white your teeth get. With professional teeth whitening, we can give you exactly the amount of whitening you desire!
In-Office Teeth Whitening
For the in-practice whitening, the procedure is quick, simple, and produces stellar results. We sit you down and prepare your mouth by placing some protective barriers over soft tissues. We will apply a whitening solution containing hydrogen peroxide to your teeth and will set up a special light that we shine on your teeth for roughly 15 minutes. This process is repeated three times depending on how much you would like to whiten your teeth.
Tips for Maintaining Your Brighter Smile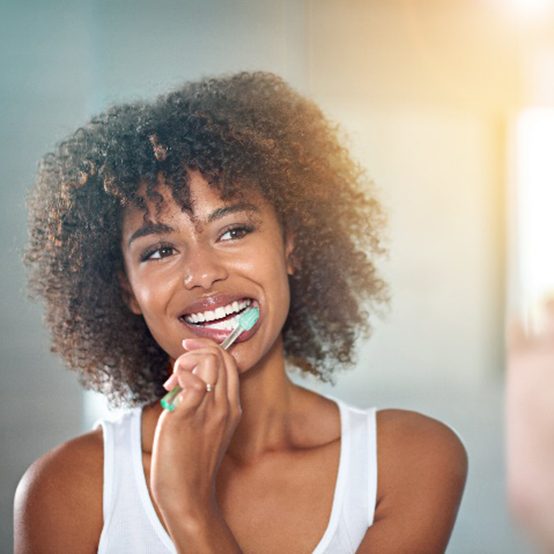 Make no mistake, stubborn stains can resurface quickly if you don't care for your smile. That's why we strongly recommend:
Brushing, flossing, and rinsing with mouthwash consistently.
Getting a dental checkup and cleaning twice a year.
Avoiding smoking and other unhealthy dental habits.
Using a straw when drinking coffee, wine, soda, and the like.
Eating light-colored foods, like plain yogurt.
Visiting us for touch-up treatments as needed.