Orthodontics – Eugene, OR
Say Hello to a Straighter, Healthier Smile
Straight teeth are more than just a cosmetic advantage. When your teeth and jaws are properly aligned, you enjoy greater benefits in terms of your oral health. For one, brushing and flossing become easier and more effective, so you reduce your risk of dental disease. If you're ready to say goodbye to your crooked teeth and hello to a straighter, healthier smile, call our team at College Hill Dental today for orthodontics in Eugene, OR!
Why Choose College Hill Dental for Orthodontics?
Insurance-Friendly Dental Office
Patients of All Ages Welcome
Caring Dentist with More Than Two Decades of Experience
Reveal ®Clear Aligners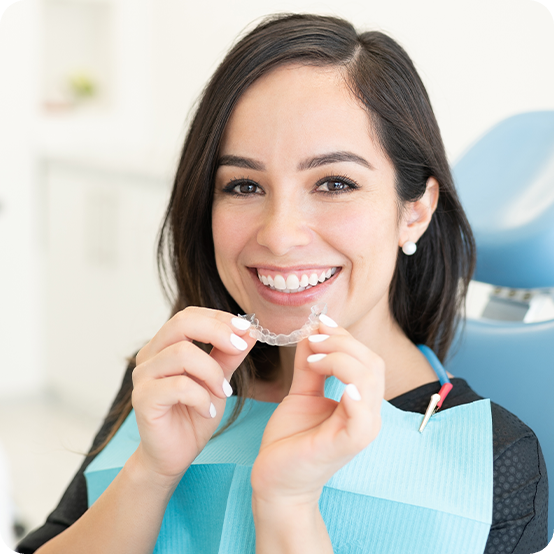 Rather than metal braces that look awkward and limit your diet, we might be able to align your teeth with clear aligers. This solution uses transparent plastic aligner trays that are worn over the teeth, gently straightening them while barely being noticeable. Better yet, you can remove the trays when it's time to eat, brush, or floss, so they don't impact your daily routines nearly as much as traditional braces.