Replace Missing Teeth – Eugene, OR
Come Get a Complete Smile Again
Whether you're missing one, a few, or even a whole mouthful or pearly whites, Dr. Ivan Paskalev and our team at College Hill Dental are here to help you get a complete smile again. We offer an array of lifelike tooth replacements that are customized just for you and can give you the ability to chew delicious foods, speak with clarity, and smile confidently again. Call us today to explore your options for replacing missing teeth in Eugene, OR!
Why Choose College Hill Dental for Replacing Missing Teeth?
In-Network with Many Leading Dental Insurance Plans
Multiple Sedation Dentistry Options to Soothe Nerves
Entire Dental Implant Treatment Completed In-House
Dental Bridges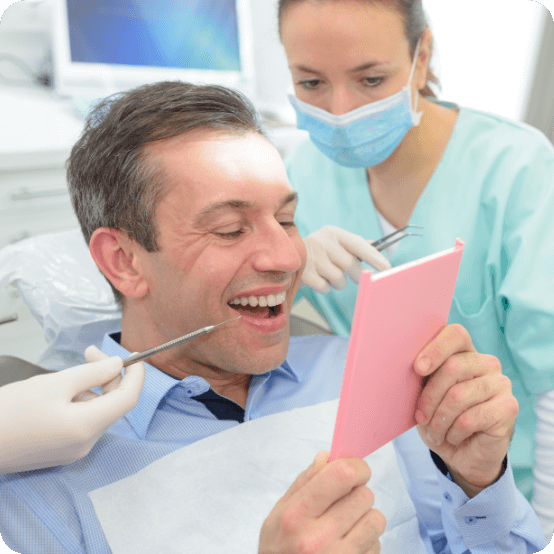 If you are one of the 178 million American adults who has lost at least one of your permanent teeth, then there is most likely a very good chance that you have been looking into your restoration options for your missing tooth. Some of our patients may not be good candidates for more permanent procedures such as dental implants but also are deterred by the lack of stability that can be found with a partial denture. For these patients, they may find that a dental bridge is exactly what they need to replace their missing tooth. We find dental bridges to be a reliable and long-lasting restoration option for many of our patients.
What Is a Dental Bridge and What Does It Do?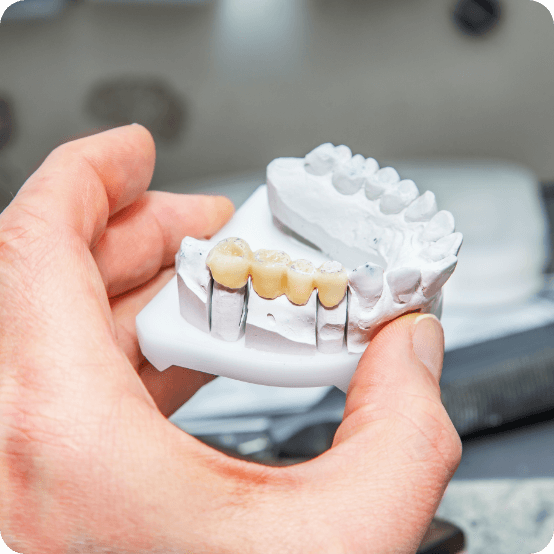 A dental bridge is a type of fixed dental restoration that can help "bridge" the gap left behind by a lost tooth. Unlike a partial denture, dental bridges are fairly permanent and cannot be removed. Instead, you need to keep them clean like you would your natural teeth. They look and feel natural, making them an excellent treatment option for many patients who have lost a tooth.
Types of Dental Bridges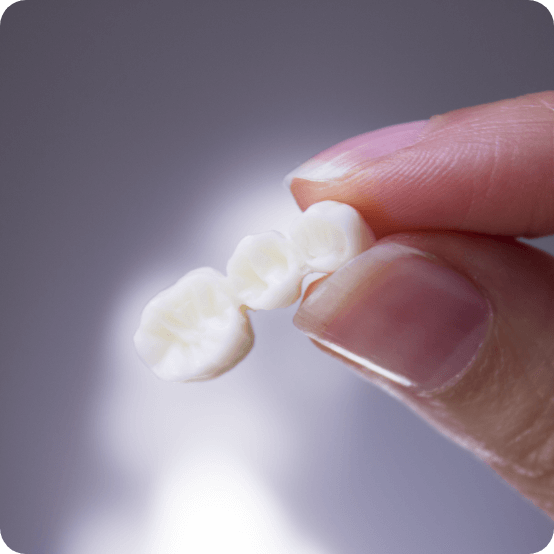 There are three main types of dental bridges that you may encounter. The most common and popular type is called the traditional dental bridge. This includes at least one prosthetic tooth (known as a pontic) and relies on two crowns (which cover your natural teeth), one on either side of the pontic, to support it.

Another type of bridge is called a cantilever bridge. This type is not recommended for your back teeth (such as a molar), as they are only supported on one side. However, this type of bridge can be unreliable and is not used as often as a traditional dental bridge.

Finally, you may learn about a Maryland bridge. We do not recommend these for molars, as they are not as strong as traditional dental bridges. They work better on your front teeth, where less bite force is needed. Instead of relying on a dental crown to support it, Maryland bridges are instead bonded to the back of the surrounding teeth.
Reasons to Get a Dental Bridge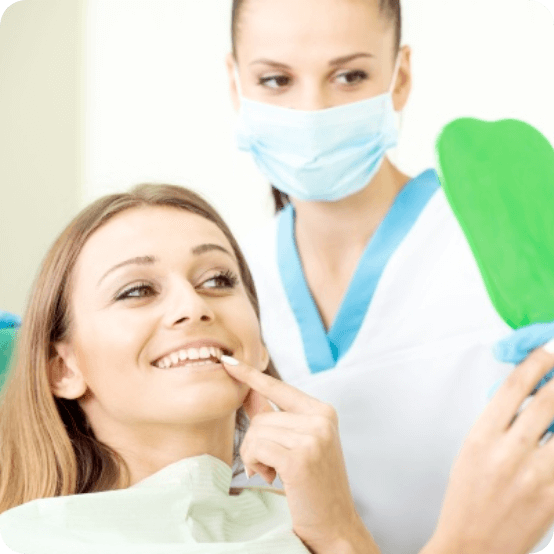 Losing a tooth is not just an issue that can blemish your otherwise beautiful smile. Having a missing tooth can lead to a wide variety of problems that can cause serious complications later on. For instance, a missing tooth can make it harder to bite and chew. This can lead to pain and discomfort in both your teeth and jaw.

Losing a tooth can also lead to more teeth being lost. When a tooth vacates your mouth, it leaves behind a space. Your remaining teeth may try to shift and drift into that vacated space. This can cause more of your teeth to become loose and, eventually, lost. Furthermore, your teeth help lend structure to your face. Without them, your face may start to appear prematurely aged and haggard. A bridge can help keep your face youthful and full.
Dentures & Partials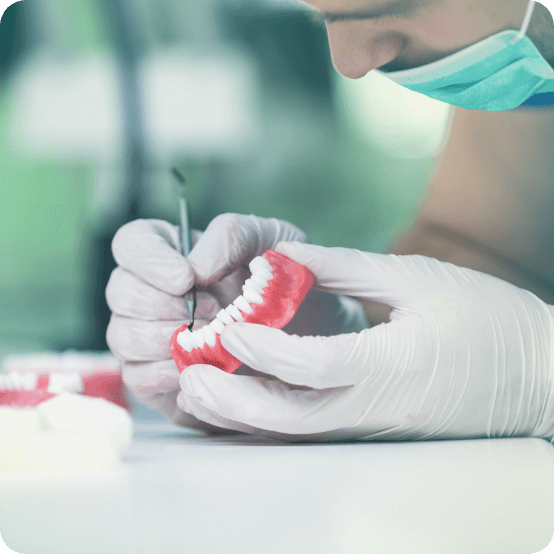 The loss of permanent teeth is common for many adults, but there are restorative steps that you can take to improve the look, feel and function of your teeth. The placement of a customized partial or full denture device can make a significant difference. Our staff at College Hill Dental can evaluate your oral health and work with your individual needs to provide the information to help.
Dental Implants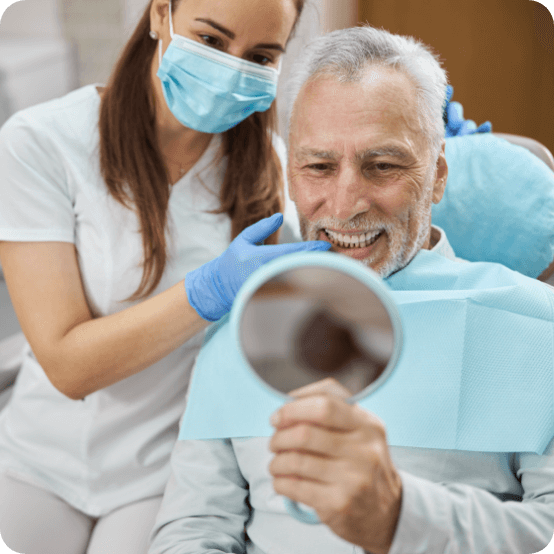 Dental implants are rapidly becoming the restoration of choice when a patient is missing a tooth. It is the only method that allows you to replace a tooth with a structure that will operate and feel like your natural tooth. Dental implants are not the tooth at all, but the rebuilding of the base to place a tooth.

We surgically implant a metal rod into the jawbone, restoring the root of the missing tooth. Once healed, we can then place a dental crown, a bridge, a partial denture or even a full denture, over the implant, or multiple implants depending on the prosthetic being used. A dental implant serves as a rebuilt foundation for a firm hold.

Before a dental implant can be placed, many patients will have first to have their jawbone bulked up with a simple bone graft procedure. When a patient loses a tooth or multiple teeth, there is an immediate loss of bone through atrophy. The process is simple but can take several months for new bone growth to occur. Patients who are having a denture retained with implants may not require a bone graft because we use longer implants that extend to thicker bone.
Learn More About Dental Implants