Dental Implants – Eugene, OR
The Healthiest, Most Lifelike Tooth Replacement
Losing your teeth is a serious event that causes several different issues. One of the most obvious impacts of missing teeth is the deterioration of your smile. Empty spaces between your teeth can significantly affect the quality of your smile, as well as your confidence. Eating becomes more challenging, and you may soon find that you can no longer enjoy your favorite foods. Additionally, with difficulty chewing, you cannot effectively break down what you eat, which can then affect your digestion. Your speech also suffers. Without teeth, you can develop a lisp or have trouble speaking properly. Along with these more obvious effects of tooth loss, missing teeth also affect the health of your jawbone. At College Hill Dental, we can restore the functions of your teeth, and your quality of life, with implants.
Why Choose College Hill Dental for Dental Implants?
Dental Implants Placed & Restored in One Location
In-House Dental Savings Plan Available
Multiple Sedation Dentistry Options to Soothe Nerves
What Are Dental Implants?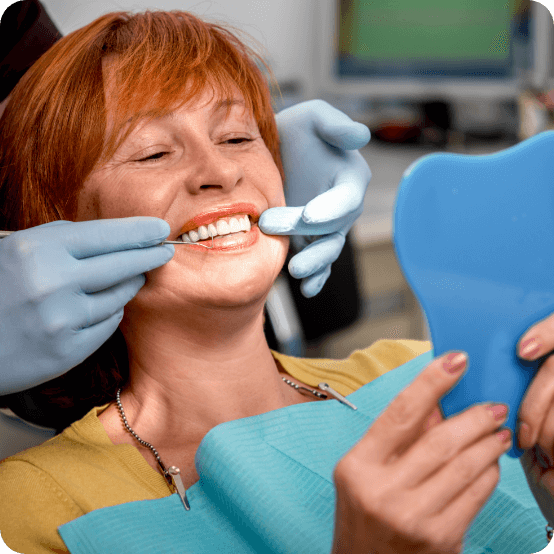 Dental implants are a treatment designed to replace missing teeth. They are a revolutionary alternative to dentures and bridges, using small titanium posts that are surgically implanted into your jawbone. As you heal from surgery, the bone fuses to the posts, stabilizing the implants in your jaw. The posts are then used to support ceramic crowns, which are used to replace the visible portions of your missing teeth.
The 4-Step Dental Implant Process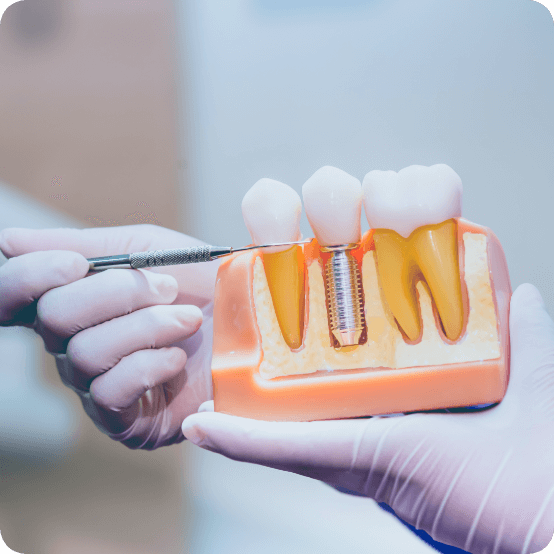 Consultation – First, Dr. Paskalev performs an exam, determines your candidacy for dental implants, and walks you through what to expect throughout treatment.
Surgery – Incisions are made in your gums, exposing the jawbone. Next, holes are drilled into the bone, and the titanium posts are inserted inside. Finally, your gums are stitched closed around the posts.
Osseointegration/abutment – The process of osseointegration (the jawbone growing around the implant posts) can take up to six months. Once you've fully healed, we place abutments (metal connectors) onto your implants.
Delivery of restoration(s) – Finally, we take impressions of your mouth, which are used to design the crowns, bridges, or dentures that we secure onto the abutments.
Benefits of Dental Implants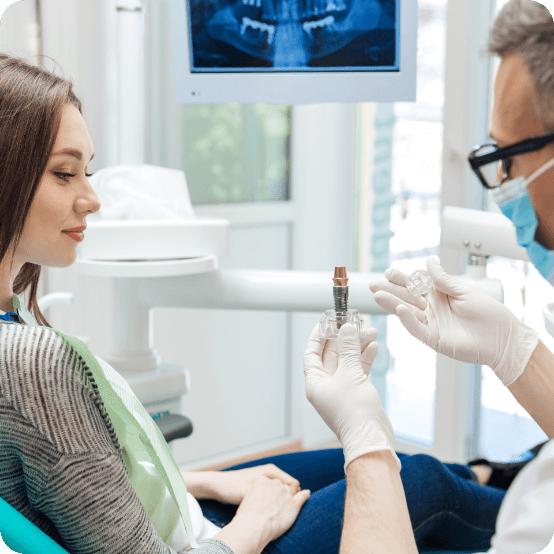 Dental Implants offer several benefits, including:
They function just like your natural teeth.
They look and feel completely natural.
Greater comfort than traditional treatments.
Ease of care.
Permanent.
Preservation of your jawbone.
Who Dental Implants Can Help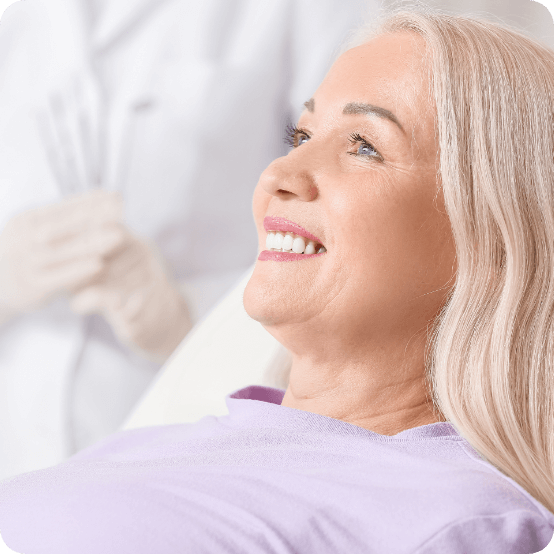 As long as you're a generally healthy adult, dental implants can most likely rebuild your smile no matter how many teeth you've lost. The main prerequisites for the treatment are good oral health and a strong jawbone, but Dr. Paskalev can often help you meet these criteria with the right preparatory procedures. Dental implant treatment can be personalized to meet virtually any patient's needs.
Missing One Tooth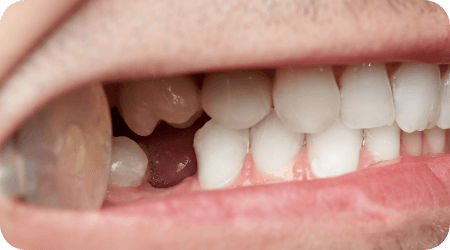 Dr. Paskalev can vertically position a single implant post into the empty space and use it to support a dental crown, which will have been tailored to match the teeth around it. Unlike a dental bridge, an implant doesn't need to modify the structure of the adjacent teeth.
Missing Multiple Teeth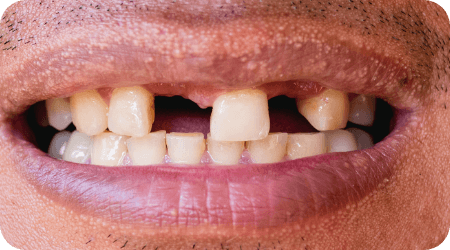 For several missing teeth along an arch, we can secure a partial denture onto a small number of strategically placed implants. We can even bring back multiple missing teeth in a row by placing one implant at each end of the gap and anchoring a custom dental bridge onto them. Implant bridges are much more stable, realistic, and conservative than traditional ones.
Missing All of Your Teeth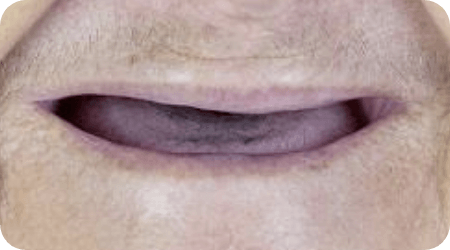 With as few as four to eight implants, we can support a full denture that restores an entire row of teeth. Whether we create a brand-new prosthetic or retrofit your current one to attach to implants, rest assured that your implant denture will provide greater biting strength and stay more firmly in place than a regular denture could ever hope to.
Understanding the Cost of Dental Implants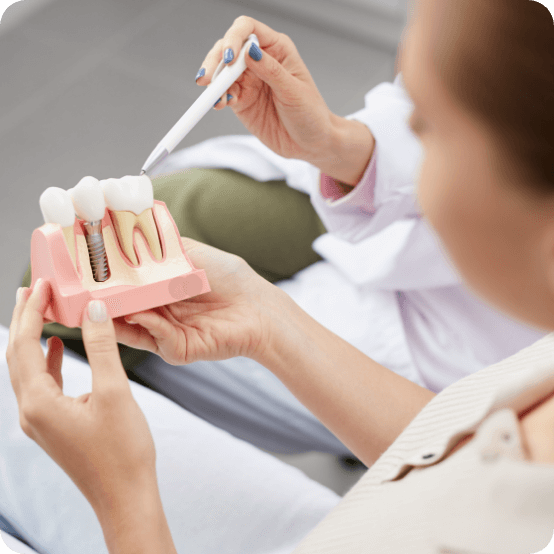 Before getting dental implants, you should know that they tend to cost more in the beginning than dentures and bridges do. The treatment is more complex, after all, and includes oral surgery. That being said, implants can provide long-term savings, as they're able to last for many times longer than traditional treatments. To help you afford dental implants, our team is happy to help you navigate your financing options.