Cosmetic Dentistry – Eugene, OR
Transform Your Smile & Boost Your Confidence
Cosmetic treatment for your teeth can make a significant impact on your look. We offer a range of services to meet your needs and your price. At College Hill Dental, we can help you have a brighter, whiter, and even straighter-looking smile. Some treatments can be completed in even one office visit. We would love to evaluate and discuss cosmetic treatment options with you.

Cosmetic dentistry includes a wide variety of options. All options include giving you a beautiful smile. In recent years there has been a huge surge of patients seeking cosmetic treatment for their teeth, it helps people have a more professional, clean look. We can help you achieve it.
Why Choose College Hill Dental for Cosmetic Dentistry?
Take-Home & In-Office Options for Teeth Whitening
Caring Dentist with More Than Two Decades of Experience
Dental Sedation & Multiple Amenities Available
Veneers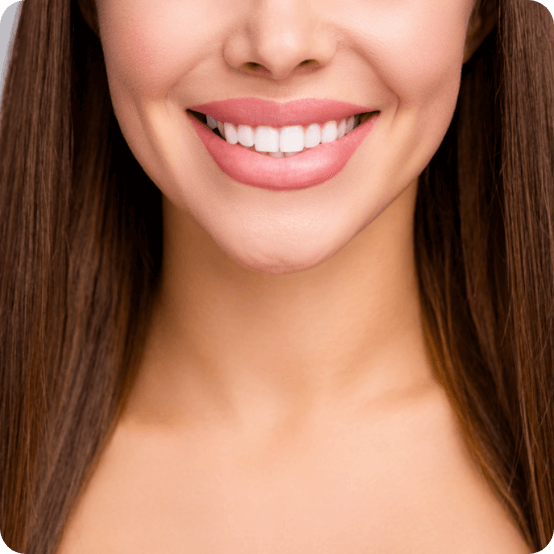 With veneers, Dr. Ivan Paskalev can instantly conceal a multitude of cosmetic dental flaws in one fell swoop. When he fits these thin custom ceramic shells over the fronts of your teeth, imperfections like stains, cracks, chips, gaps, and even minor crookedness disappear. You'll end up with a complete smile transformation in as little as two appointments, and your results can last for two decades or even longer.
Metal-Free Dental Crowns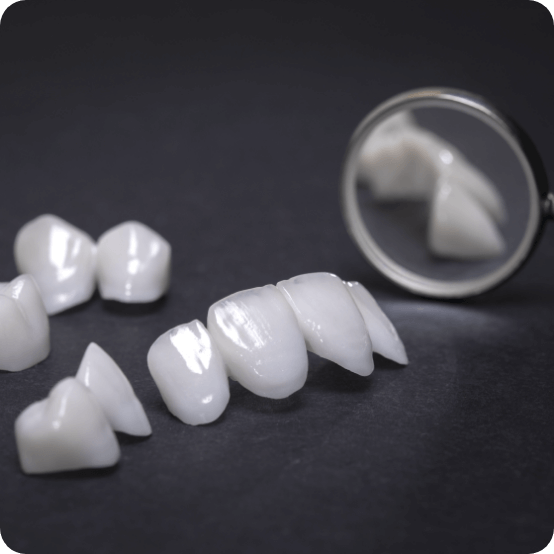 Gone are the days when you had to get a dark chunk of metal placed in your smile to repair a damaged tooth. These days, we can heal your tooth using dental crowns made from entirely metal-free materials like porcelain and zirconia. Not only do metal-free crowns remedy dental damage, but they're tailor-made to become a seamless addition to your smile. Once we've placed your crown, it shouldn't look or feel any different from any other tooth in your mouth.
Cosmetic Dental Bonding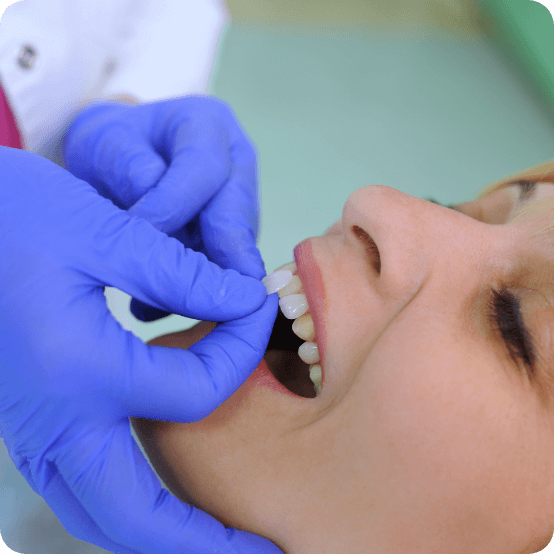 Maybe you have a tiny chip or stain on your tooth that makes you self-conscious, but not quite to the point where you need a whole veneer or crown. In that case, we can often cover the offending flaw quickly and easily with cosmetic dental bonding. All we need to do is color-match some composite resin to the shade of your tooth, sculpt it over the imperfection, and harden it with a special ultraviolet light. Your tooth will look flawless after this treatment, which usually only takes a single appointment.
Teeth Whitening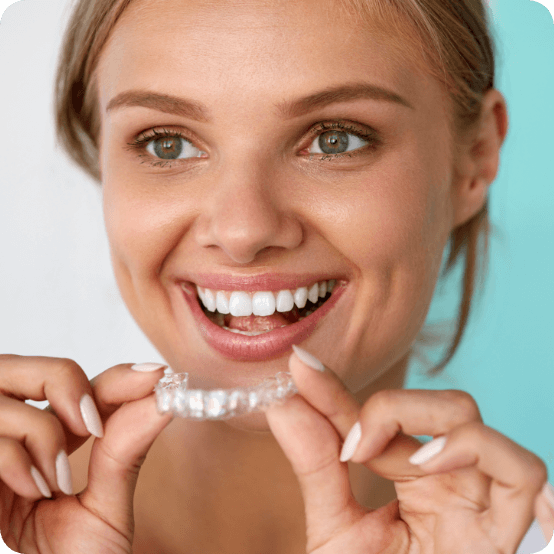 Teeth whitening can remove years of staining and the appearance of wear from your teeth. Your teeth are daily exposed to stain-causing foods and drinks, from drinks such as coffee, tea, wine, and soda, to soy sauces, tomato sauces, berries, and more, our teeth become darker in color. Teeth whitening is designed to remove extrinsic stains, meaning surface stains.

We can prescribe both in-office treatments and at-home kits. Whitening treatments performed in our office are completed in about one hour. We coat the teeth in a powerful peroxide gel and then apply blue laser light to speed up the results. Alternatively, if a patient wants to have more personal control, we can prescribe a lower dosage to use at home at your convenience. Patients who choose this option want to be able to whiten whenever they feel it is needed, and we can help.
Why Teeth Whitening?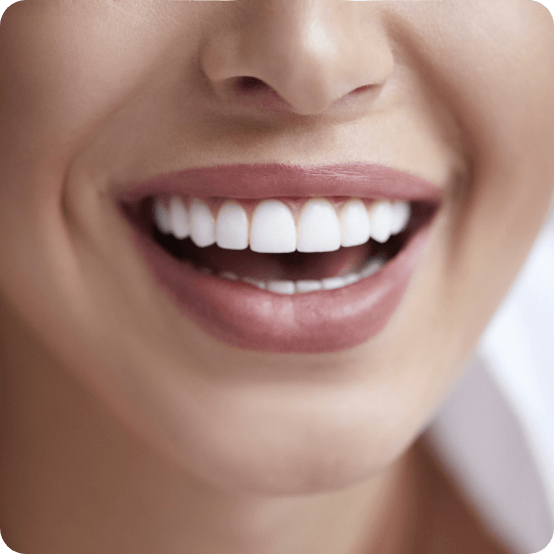 Teeth whitening is the most popular cosmetic we offer here at College Hill Dental for a good reason. Think of the last time you noticed someone's smile because of their beautiful white teeth – it's a powerfully positive look for anyone. When professional teeth whitening is done right, everyone will notice your gorgeous smile for all the right reasons, not because they are unnaturally bright.
Professional Teeth Whitening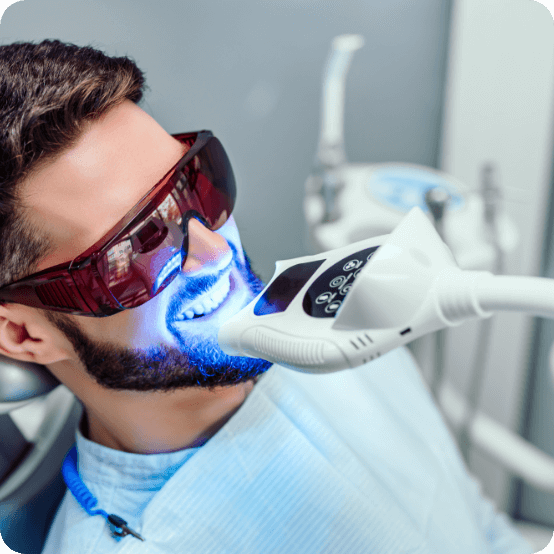 We offer two different professional teeth whitening options, in practice, and take-home. For the in-practice whitening, the procedure is quick, simple, and produces stellar results. We sit you down and prepare your mouth by placing some protective barriers over soft tissues. We will apply a whitening solution containing hydrogen peroxide to your teeth and will set up a special light that we shine on your teeth for roughly 15 minutes. This process is repeated three times depending on how much you would like to whiten your teeth.
If you opt for the take-home professional whitening solution, we will craft some custom trays for you to take home with you and give you some whitening solutions that you will wear for a designated amount of time every day. This way you get to determine how white your teeth get. With professional teeth whitening, we can give you exactly the amount of whitening you desire!